The Bard from Templemore, Anthony Shelley, Looks Back at Saturday's Game
30 Jan 2018


There are two truisms in life. There is no such thing as bad porter and there is no such thing as a bad Tipperary football game!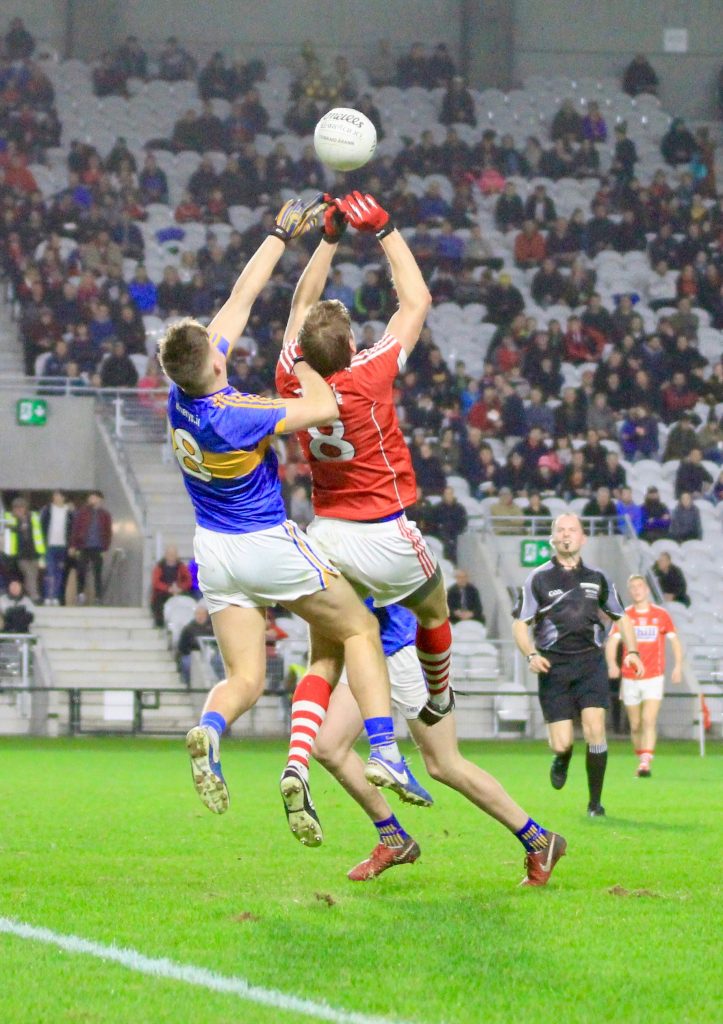 With six new faces in the Cork team, all week you felt that a great opportunity had presented itself for Tipperary. The Shakespearian students amongst you will recall Brutus urging Cassius to grab the opportunity to attack while Mark Anthony's army was low in numbers.
"There is a tide in the affairs of men.
Which, taken at the flood, leads on to fortune;
Omitted, all the voyage of their life
Is bound in shallows and in miseries.
On such a full sea are we now afloat,
And we must take the current when it serves,
Or lose our ventures."

Cassius declined the opportunity. Liam Kearns and his army were not going to make the same mistake. To ride the tide at the flood takes skill and courage, two commodities this Tipperary team have in abundance but this voyage wasn't all plain sailing.
In a year that will see the introduction of the Super 8's, Tipperary own Super 8, Steven O'Brien re-introduced himself with a point in the first sentence. Tipp dominated the opening five minutes and raced in to a 0-4 to 0-1 lead with points from the impressive Liam McGrath, a '45 from MQ14 and a beauty from Jack Kennedy, but the next 25 minutes saw Tipperary become wasteful in possession and sloppy on their own kick out which allowed Cork to dominate.
If Tipperary are to survive in Division 2 their kick outs win percentages will have to improve dramatically. In fairness to Evan Comerford, he seemed to hit his targets but time and time again we were outnumbered on the breaking ball allowing Cork the opportunity to attack us and worryingly we looked in deep trouble when Cork ran at us.
Over the next 25 minutes Cork would score six points without reply, have a goal disallowed, miss a penalty and possibly should have had a second penalty. But as we have discovered over the past few years, you'd want the Months Mind Mass said before you could declare this Tipperary football team dead and somehow, thanks to points from the impressive Liam McGrath (2), Jack Kennedy and Liam Boland, we went in for the Jaffa Cakes and Wine Gums trailing by the bare minimum.


Cork extended their lead to three points early in the second half but a Jack Kennedy free following a foul on the man with the Rolls Royce engine Brian Fox and another point from the impressive Liam McGrath had us back to the minimum once again before Conor Sweeney hit the crossbar with a thunderbolt and from the recycled rebound the impressive Liam McGrath buried Tipp's first goal of 2018.
Conor Sweeney quickly extended the lead to two before Brian Fox added another. Then came a moment of pure genius when Quinlivan stepped up with his entry for goal of the season. The hard working Josh Keane forced a turnover and Quinlivan collected, rounded his man and unleashed a beauty into the top corner from thirteen yards.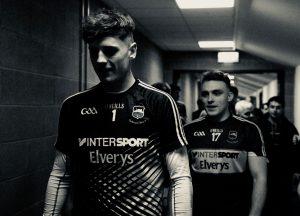 Cork responded with 1-01 from Colm O'Neill to reduce the deficit to two points before the impressive Liam McGrath brought his tally to 2-05 with a sublime finish that in many ways was as good as Quinlivan's.
And so it finished 3-16 to 1-16. Only our second win over Cork since 1944 and our first in Cork and yet Liam Kearns and his management team come away with a lot to ponder before Roscommon visit Thurles next Sunday. A repeat of the first half sloppiness and poor kick out strategy will be punished by the better teams but if we can correct that while continuing to take the tide at the flood, this Division Two campaign may yet lead to great fortune.
YOUR SUPPORT MATTERS
We are seeking one hundred new Friends before Sunday's game with Roscommon!
The Friends of Tipperary Football provide financial assistance to all our inter-county teams and we need your support to help our players achieve all their dreams.
All Friends receive an exclusive car sticker and entry into numerous competitions with fantastic prizes including tickets to the All Ireland football and hurling finals.
Be a friend and become a Friend at the following link: https://www.friendsoftipperaryfootball.com/join
YOUR SUPPORT IS APPRECIATED BY ALL OUR PLAYERS
#Supportmatters